1-877-439-4881
Contact Us Today!
The transportation company you can trust and depend on.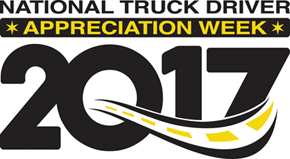 National Truck Driver Appreciation Week
To celebrate our fantastic drivers, Hewitt Trucking hosted several events during National Truck Driver Appreciation Week, September 10-17. We ended the week this year with our Fourth Annual Trucker Rodeo that included driving contests, prizes, door prizes, games, activities and great food for the whole family!
Congratulations to the winners of our Fourth Annual Truck Driver Rodeo!
First place - Dale Knaack
Second place - LeRoy Barkhurst
Third place Tie - Dennis Smith & Earl Davis
Great job to everyone who participated and made this such a fun event!
| IMG_2941 | IMG_2946 |
| --- | --- |
| IMG_2949 | IMG_2921 |
| IMG_2945 | IMG_2923 |
| IMG_2922 | FullSizeRender |